HHB MD80 Professional Grade 80 Minute MINIDISC *5-PACK
$

39.75 Each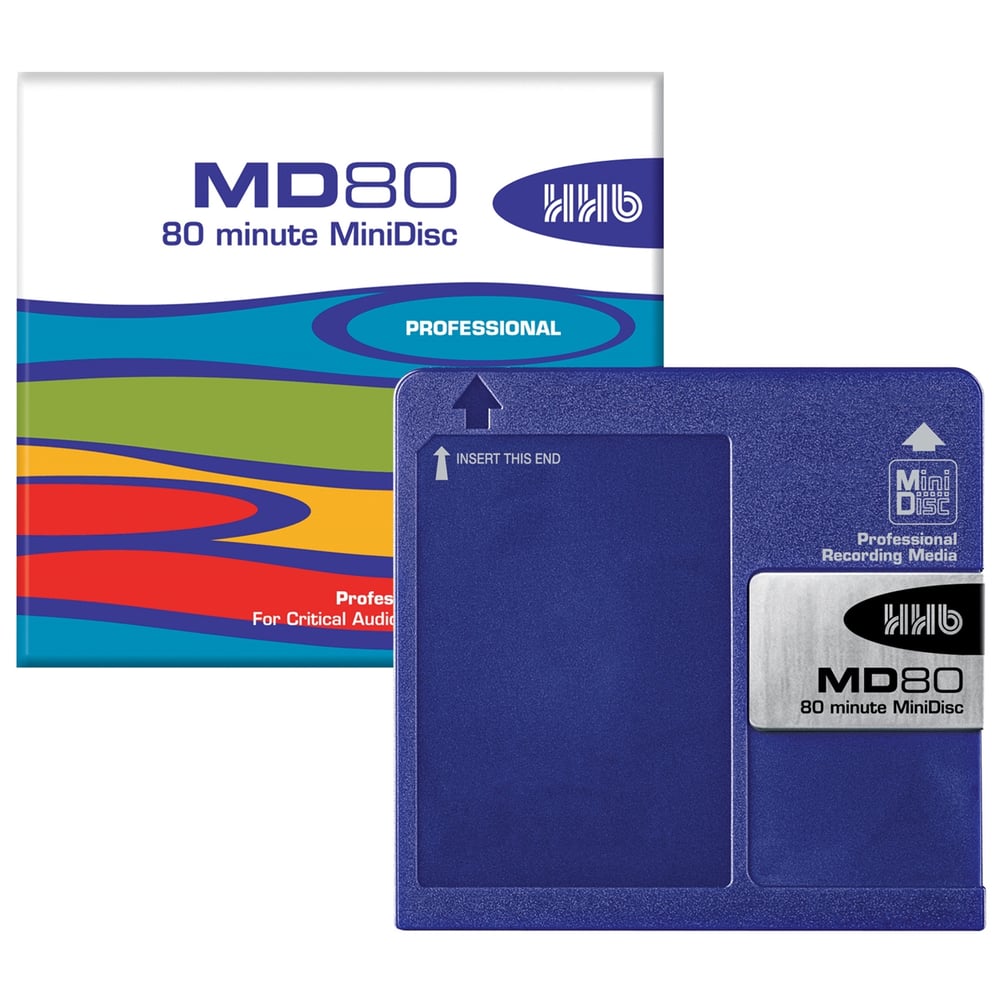 HHB-MD80
5 Pack - 80 minute Sony approved MINIDISC in sleeve.
80 min 59 sec professional MiniDisc.
Specifically developed for professional studio and location
recording, and broadcast use, HHB MiniDiscs exceed Rainbow Book
specifications and exhibit block error rates ten times lower than
consumer MD media.
With an extended recording time of 80 minutes 59 seconds, the MD80
uses an advanced thin film sputtering technology to apply recording,
dielectric and reflective layers to a polycarbonate substrate, which is
protected by a tough UV coating. The precision manufactured stamper
ensures consistently accurate tracking for every disc and a special
lubricating agent results in the best possible recording head contact. A
durable shell combines with a foil shutter assembly to protect the
disc from contamination.
80 min 59 sec professional audio MiniDisc
Block error rates 10 times lower than consumer media
1,000,000 read/write cycles
UV coating protects discs
Lubricating agent gives optimum contact with recording head
Durable shell and foil shutter assembly
Secure archival life in excess of 50 years
Specifications:

Recording time
80 minutes


Block error rate (average)
13,000


Disc diameter
64.8mm ± 0.2mm


Disc thickness
1.2mm ± 0.12mm


Track pitch
1.52 ± 0.1µm


Write / read cycles
100,000


Archival stability
50 years


Operating temperature
-5 to +55ºC(23 to 131ºF)


Operating humidity
5 to 95% RH