HHB DA60DC 60 Minute Tascam Approved DTRS tape in an Album Case (Single)
$

9.99 Each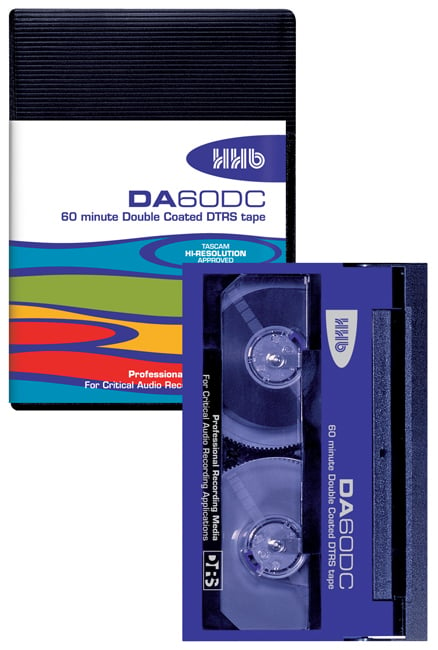 HHB DA60DC
SINGLE - (1) 60 Minute Tascam Approved DTRS Tape in an Album Case.
Single - Double coated, 60 minute DTRS tape. In library case.
HHB DTRS tape is double coated for exceptionally high output, increased carrier to noise ratio and the low block error rates necessary to avoid the interpolation and muting systems that inevitably come into effect when data cannot be correctly retrieved from conventional Hi8 media.
All tapes are officially approved by Tascam for use with their DTRS recorders. The tape base is coated with an ultra-thin layer of metal magnetic particles over a layer of fine non-magnetic particles which contains a lubricant for smooth running of the tape during use. A rugged binder enhances durability and the back coating substrate minimises friction during high speed shuttling.
60 minute DTRS tape approved by Tascam for all DTRS recording applications
Double coated for high output and low block error rates
Advanced binder compound for increased durability
Rigid, heat resistant shell
Secure archival life in excess of 10 years
Specifications:
Recording time 60 minutes
Tape thickness 10.8µm
Width 8.0mm
Yield strength 15N (1.5kg)
Residual elongation Less than 0.2%
Intrinsic coercivity (Hc) 155 kA/m - 1950 Oe
Retentivity (Br) 350mT - 3200 Gauss
Archival stability > 10 years
Operating temperature 5 to 55ºC(41 to 131ºF)
Operating humidity 5 to 95% RH