Burlington Recording 1/4" Splicing Kit SPLICING BLOCK, SPLICING TAPE, EDIT BLADES
$

41.65 Each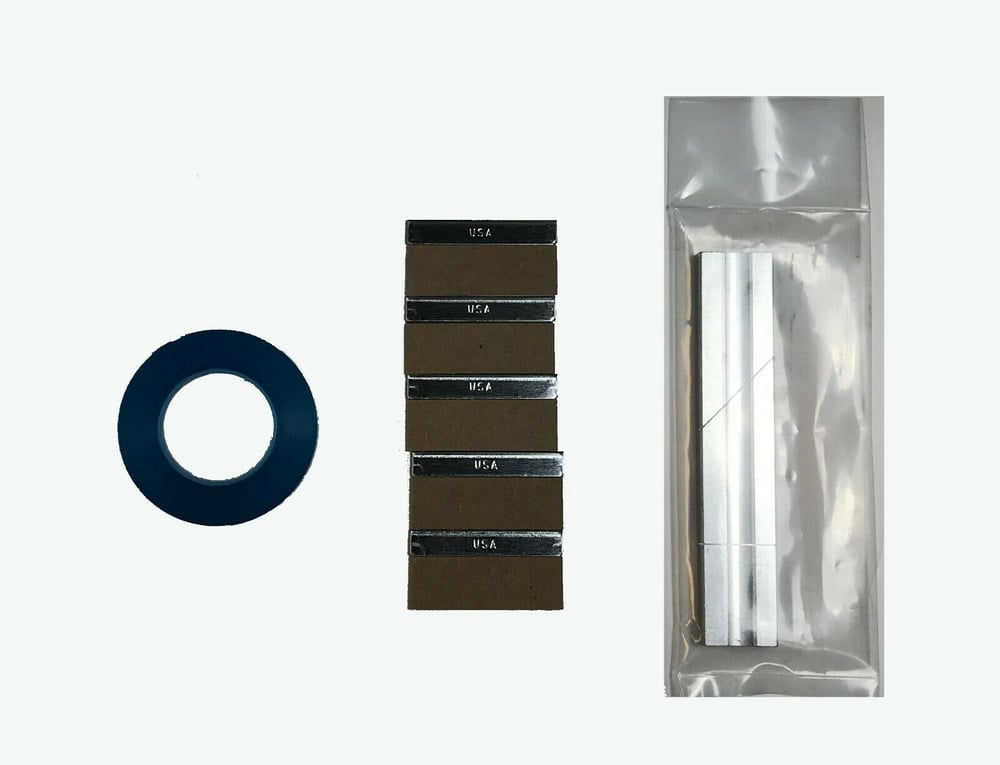 One (1) Burlington Recording Splicing Kit
This Splicing Kit consists of:
1 professional grade 1/4" splicing tape
1 professional grade splicing block,
5 industrial Editing razor blades!
Burlington Recording aircraft grade professional aluminum splicing blocks are finished satin smooth and feature a proprietary center tape channel with 45 and 90 degree cut slots. A must have for splicing or editing.
Features
High quality 6061 aluminum alloy
45 degree and 90 degree tape cut slots
Proprietary center tape channel secures tape during use
Available in 1/8", 1/4" and 1/2" format
Single edge blade for making smooth cuts
Instruction sheet
Made in USA
Burlington Recording light blue tinted professional 1/4" splicing tape.
Studio grade professional quality splicing tape made to exacting standards. Outstanding sheer stress strength and highly resistant to aging. Comes in reusable ziploc for safe, clean storage.
Features:
82' Length
.036 Polyester base
Burlington Recording Edit Blades Set Pack of 5 for Editing 1/4" Reel To Reel Tape